How to Research a Well-Informed Academic Essay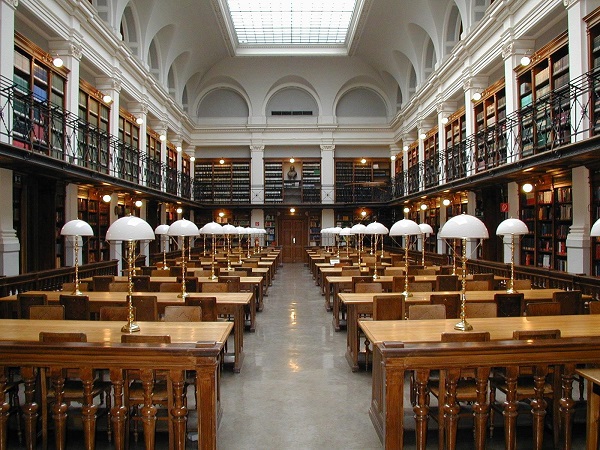 As a general rule, the more in depth your research is, the better your finished academic essay will be. Of course, no amount of reading and researching will fix flawed arguments, poor presentation or bad grammar, but if you feel confident of the basics, digging deeper into your subject area will help your essay to stand out and earn higher grades.
This article has been written to help you explore your subject more widely, uncover lesser known sources and take an even wider view of your essay topic. Follow these steps and you'll undertake thorough research which impresses university markers…
Why research matters
Assessed essays are a way for markers to judge just how well you grasp the key issues on your course. It's also a chance to demonstrate just how engaged you are in your subject area. The more widely you read, the better you'll understand your subject and the more effectively you'll be able to develop your own personal view on crucial theories and ideas concerning your degree.
Deeper research will introduce you to sources not covered by your lecturers or in your recommended reading, showing markers that you have gone above and beyond to independently learn about your topic. It can also introduce you to new perspectives and ideas – all part of helping you to fulfil the "original thinking" criteria which can take your essay from a 2.1 to a 1st.
Before you start researching your essay, remember: no matter how many resources you use, use them wisely. Your essay should be a strong argument, not a collection of quotations. While it's a good idea to list your wealth of reading in your bibliography, don't overwhelm your essay with unnecessary references, only incorporate them into your essay when they prove or further your argument.
So are you ready to write an essay which impresses your university markers? Oxbridge Essays help students create coursework which ticks all of the right boxes. You'll find more information about their services, along with lots of tips, guides and essay writing how tos on the Oxbridge Essays website. For now though, it's time to hit the library!
Start with your reading list
As experts in their field, your tutors and lecturers know which sources are most relevant. These key authors, researchers and theorists should appear on your course reading list. Make sure these crucial resource are at the core of your essay, but don't be afraid to read around them to extend your research. Take a closer look at the sources these texts reference and dive into their bibliographies to extend your reading even further.
Ask your tutor
Your academic tutors are the real experts. If you have a particular topic or area you're writing about, ask for their reading recommendations. They'll be able to suggest the most relevant and interesting essays and books to further your research.
Explore the library
If you're not familiar with how your university library catalogue works, or how to search it for relevant materials, it's time to learn. Many universities offer library training sessions to help you get better at finding key texts. If you are unsure, make certain you ask a librarian to help you with your search for fresh resources, particularly if you're looking for something obscure.
Get online
Remember, if your reading list features texts written in the past, you could be missing out on the latest academic writing in your subject area. From the latest journals discussing your topic, to brand new research, the internet is the best place to find the most up to date essays which will show markers that you're right at the cutting edge of debate on the subject. Try respected source like:
JSTOR
Project MUSE
Google Scholar
Find the most appropriate essay writer on ThePensters service.