THERMONECKS: The Dual-degree Neck Cooler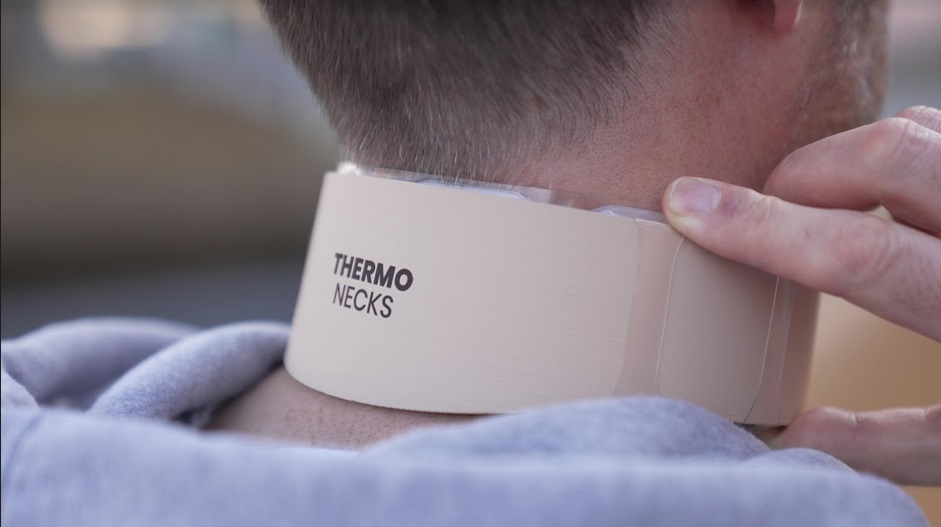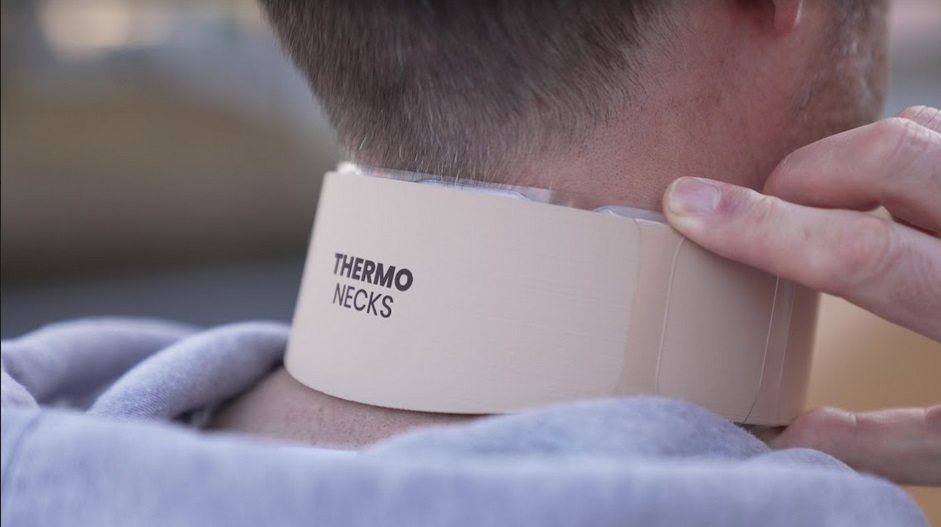 THERMONECKS – the wearable neck cooler with dual-degree technology by Degreve – is available now on Kickstarter.
If you've tried to cool down with an ice pack, you know that ice applied directly to the skin doesn't always feel as good as you may think. The cooling of ice can be quite drastic, causing cold pain or, in severe cases, even cold-related injuries. But THERMONECKS has none of that.
THERMONECKS is a neck cooler with dual-degree room temperature cooling technology. At the back of the neck, you're getting 57 °F (14 °C) cooling therapy, and on the side of the neck, you're getting separate cooling at 68 °F (20 °C) for stasis. According to the THERMONECKS Kickstarter page, there's a scientific reason for this design. The two main arteries on the side of the neck are more sensitive to cold, so it's best to keep the side of the neck at a warmer temperature. But the cervical spines in the back of the neck are made up of deep tissue, so THERMONECKS targets its chill there. Taking into consideration the neck's key role in regulating body temperature, this dual-degree technology is designed to get the most out of your cooling.
The way THERMONECKS cools you down is quite interesting. The Thermo Packs placed throughout the product contain 100% plant-based frozen fluid. The fluid melts gradually while the product is being used, providing a constant cooling effect. Meanwhile, the Thermo Packs are encased in a medical grade TPU non-toxic urethan film, so no water droplets are forming from condensation while the product is sitting on your neck. No electronics are involved whatsoever in this all-natural cooling process.
Since THERMONECKS is all-natural, that also means it's easy to refreeze when you want to use the device again. Just take out the Thermo Pads and put them in the freezer for just 20 minutes, and you're ready to use them again. The Thermo Pads can also freeze in room temperature under running water when you need to freeze them in a hurry. No electronic chargers are needed whatsoever – just use the cold!
THERMONECKS also comes with a Portable Charging Station, which lets you swap out your Thermo Pads and stay cool all day long. When you're not using THERMONECKS, just store the Thermo Pads in the Portable Charging Station to recharge the product's chill with a breath of cool air. Just like THERMONECKS, the Portable Charging Station uses no electronics, giving you a sustainable way to keep cool without having to rely on air conditioning or other energy-consuming products.
THERMONECKS can be purchased at a discounted price from its Kickstarter campaign that launched this April.