5 of the Best Places to Eat in Carlsbad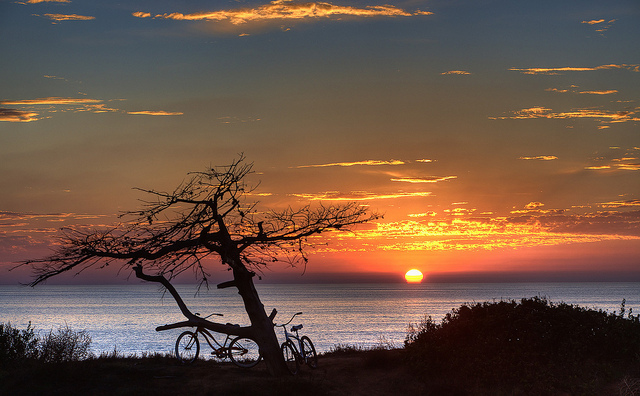 So you've just arrived in Carlsbad, California. Perhaps you are on your way from Los Angeles to San Diego and wanted a quiet place to spend the night, or maybe you are here for the 7 miles of undeveloped beaches. Whatever the reason, you're here, and you're famished. Your friends are arguing in the backseat and you are beginning to despair that there is no way you can please everybody. Lucky for you, you have landed in a mecca for foodies of all sorts: dining in Carlsbad is an adventure for every kind of traveler.
Wake Up With Coffee and Pastries at the Danish Bakery
Tourists from around the world visit the Danish Bakery to enjoy the finest Scandinavian pastries. The bakery has a number of house favorites on top of several daily specials that make every visit a bit different. One morning you're savoring a walnut caramel coffee cake with extra dark coffee, and the next you're eyeing an almond-topped Kringle.
Speed Meets Style at Blaze Fast Fire'd Pizza
Nothing kicks off a night on the town like fresh hot pizza. You have been eating freezer pizza in the hotel all week and want something with quality ingredients and artisan flair for a change, but you don't really have the time to sit down and wait for an hour. Blaze Fast Fire'd Pizza boasts a crisp "fast fire'd" pizza after only 180 seconds in its scorching hot oven.
Power Up at Choice Superfood Bar and Juicery
You loved the Danish pastries and your friends couldn't get enough of the fresh pizza, but now "the healthy one" in the group can hold her tongue no longer. It's time to find some nutrition, preferably delicious and filling enough for everybody to tag along. Stop at Choice Superfood Bar and Juicery in Carlsbad Village and enjoy a refreshing afternoon smoothie in the comfort of their outdoor seating.
Pair Sandwiches With Craft Beer at Board and Brew
It's the town deli for grown-ups. Enjoy a specialty sandwich with meats piled high on fresh-baked bread or order a hot soup and signature salad. Pair your lunch with a variety of local craft microbrews. The beers change with the local breweries, so be sure to ask what's on tap!
Revisit History at the Green Dragon Tavern and Museum
Every once in a while, you want a full experience with your dinner. The Green Dragon Tavern is a historic replica of the original Green Dragon Tavern in Boston where famous founding fathers used to meet. Enjoy a full menu and one of 20 craft beers on tap in the beautifully furnished tavern, and take advantage of the free admission to explore the museum.
Carlsbad is a laid-back city that remains an international tourist favorite year after year. Some travelers want to top their adventures with fine dining, but others prefer a quick bite to eat before they hit the road. No matter your needs, there is no reason you cannot find something delicious in Carlsbad's diverse dining scene.
Author Bio:
Carolyn Moritz is a travel writer and editor living and working in St. Petersburg, Florida.